Wall covering and protection panels with smooth surface
Applications:
This wall protection has been especially developed for areas exposed to a high risk of infection in order to help in the fight against in-hospital illnesses and to reduce
bacterial proliferation.
It is recommended for:
• Operating theatres,
• Intensive care, transplant and serious burns wards,
• Neonatology,
• Central sterilisation,
• and all high infection risk areas
The product can be thermoformed for use on round pillars (diameter under 800 mm) and to ensure a perfect hygiene in the angles.
Description:
• Model: Decoclean smooth protection and covering panel
• Standard dimensions: 3m x 1.30m
• Custom options: cuttting to size
• Thickness: 2 mm
• Material: antibacterial and Bs2d0 fire-rated PVC
• Surface finish: smooth
• Fixing: adhesive bonding glue, Joints between panels can
be made using PVC welding rods.
• Colours: 2 standard (white and Gray)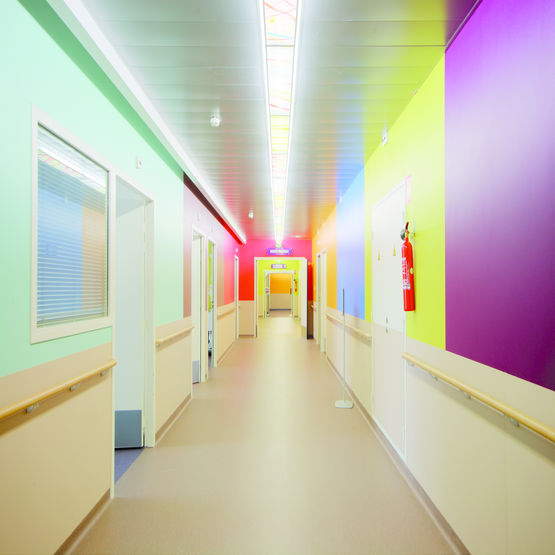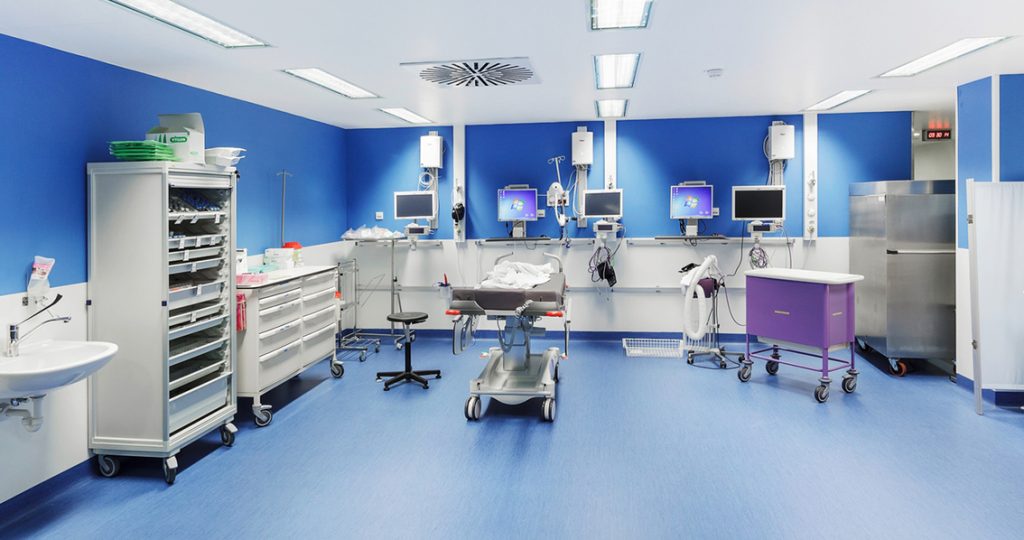 Specifications:
• Description:
smooth protection and covering panel from rigid and antibacterial PVC achieving Bs2d0 fire rating and smooth surface. 3.00 m long, 1.30 m high, 2 mm thick.
• The level required for biocleaning should be validated for very high infectious risk areas such as operating theatres.
The chemical and mark resistance should have been proved on the usual cleaning products according to EN ISO 26987. For installation in areas where the particle contamination have to be mastered.
• Environment:
No heavy metals are used in its manufacture.
The emission level of volatile substance in inside air has been tested according to ISO 16000-6 and is very low.
100% of the product are recyclable.
• Colour:
Selected by architects from manufacturer's standard range.
• Installation method:
Glue as per manufacturer's instructions.
Colors Apricot 0022
Wicker 0007 Ultramarine 0019 Straw 0021 Slate 0033 Sienna 0009

Schicst 0005 sand 0008 Poppy 0028 Pebble 0011 Melon 0027
Meadow 0023 Magnolia 0034 Lavender grey 0015 Ivory 0006 Iris 0030 Greige 0012 Pebble 0011 Granite 0004 Glacier 0016 Garnet 0029 Flint 0032 Emerald 0025 Denim 0020 Cinnamon 0014

Chalk 0001 Bluebell 0017 Basalt 0036 Bark 0010 Bamboo 0024 Alum 0031 Azur 0018